Product Description
The Mattress Wrap, the Protective Pad, the Fitted Sheet: Delivered in one organic package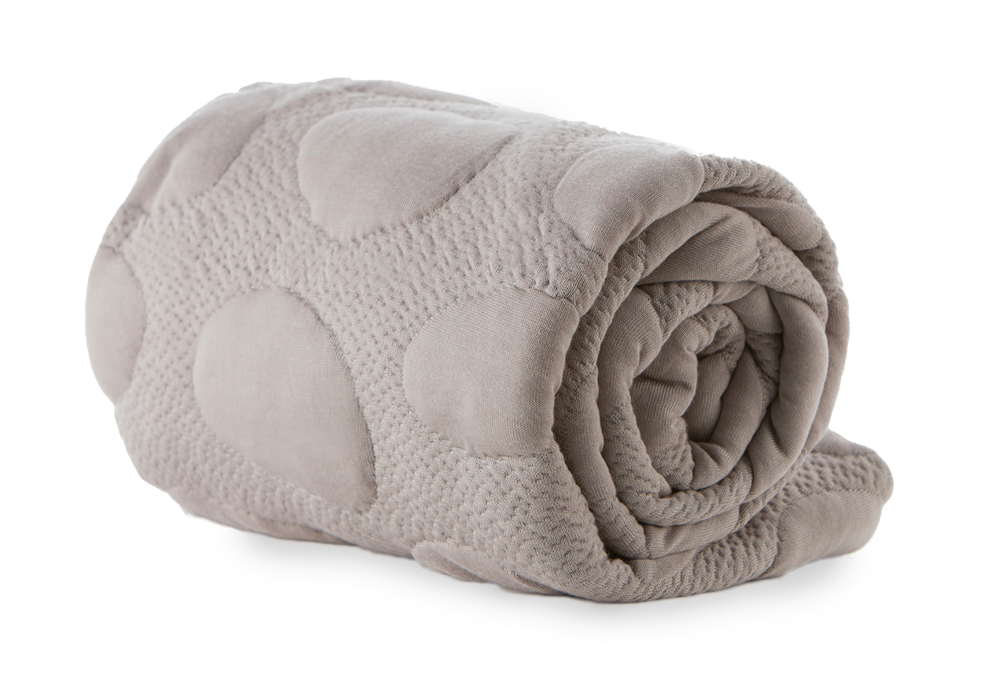 When it's time for a nursery makeover, just unzip the Pebble Wrap and swap colors.
Extra wraps are also great to have on hand while your Pebble Pure Crib Mattress wrap is in the wash.
You can rest assured that your Pebble Wrap helps create a safer, healthier place for your baby to sleep at night and during naps. Nook's fabric includes a patented asymmetrical pebble design to maximize airflow while NanoSphere® technology makes it naturally water and stain resistant. We take it one step further by bathing the material in low impact Zinc which offers natural protection against mite, mold, and fungal growth. All the boxes have been checked with the Pebble Pure Wrap: Organic, breathable, healthy and safe.
Simple yet effective, the Pebble Pure Wrap made of organic cotton and eucalyptus is supremely soft, temperature regulating and breathable of course!
Using earth's oldest safeguard, natural zinc guards against any unwanted intrusion and keeps the wrap clean and germ free.
Unexpected mess? Have no fear. Your Pebble Pure Wrap is naturally stain resistant.
Bold and bright or soft and subtle, the Pebble Pure Wrap is offered in 11 colors that will enhance any nursery.
Features
The main act of this all-in-one sleep system
Sourced and inspired by nature, every material in the Pebble Pure Wrap is derived from the earth.
Safe
Every material and process that goes into making your Pebble Pure Wrap is highly considered and deemed safe for baby, parents and home.
Breathable
The Pebble Pure Wrap design promotes airflow over and throughout the mattress core, creating constant movement of fresh oxygen essential for baby's brain and spinal development.
Water Resistant
Nanosphere technology offers protection against the inevitable messes without compromising safety.
Sustainable
All of our materials are not only ethically and sustainable sourced but we also re-purpose materials whenever possible.
Machine Washable
Simply unzip and throw your Pebble wrap in the washing machine! Its softness, health benefits and color will last wash after wash.
Warranty
Nook offers a 2-year Limited Warranty on the Pebble wrap from date of purchase with proof of purchase.
Pair your favorite pebble color with a beautiful crib skirt for added texture and design.