Product Description
Originally developed as a Tummy Time mat, the LilyPad has morphed into that "must have" baby product parents can't live without. With its mobile design (simply fold, fold, snap, snap and go), it is ideal for mommy and me class, play groups in the park, afternoons at the beach, nap mat at Grandmas or airport travels. When you return home from you favorite outing, simply throw it in the washing machine and hang dry.
Made with love for your baby and the earth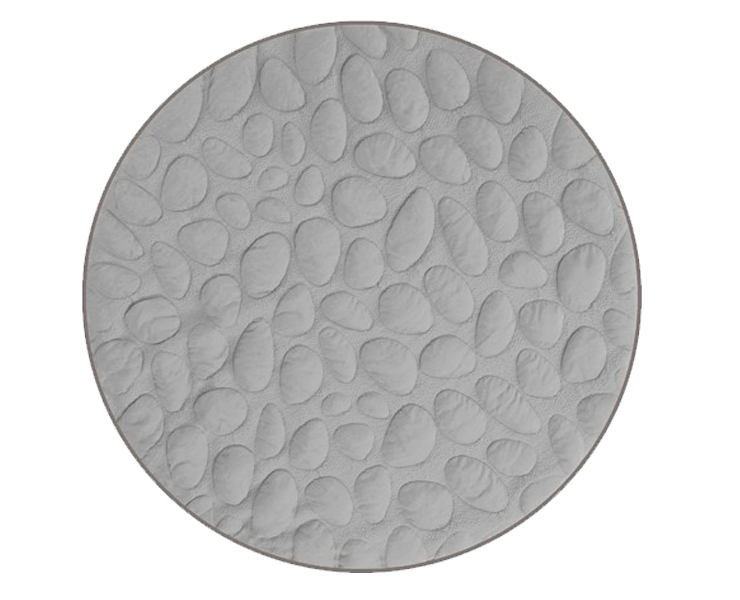 The 1-inch, eco-friendly PETE air-spacer cushion is topped with a 100% organic Pebble front for a comfortable, healthy place where your little one can play, hang out or take a little rest.
"Tummy time may be hard for baby, but you'll have an easy time watching her play on the organic, breathable surface of the Nook LilyPad Playmat. With all that time you'll be spending on the floor with your little one, at least you'll be lounging on an earth-friendly and fully recyclable play mat."
Promise: When organic materials are not an option we commit to sourcing only the safest man made materials.
Recyclable: Every Nook LilyPad re-purposes 26 BPA water bottles that would otherwise end up in a land fill.
Non Toxic: We confirm that the materials used are free of toxins, harsh chemicals and are safe for all to enjoy.
Water Resistant: Nanosphere technology offers protection against the inevitable messes without compromising safety.
Antimicrobial: Using earth's oldest safeguard, natural zinc guards against any unwanted intrusion and keeps the playmat clean and germ free.
Growth: A product that will provide new uses as your family grows.
Colorful: Available in 6 beautifully rich colors, you may find it hard to settle on just one.
Warranty: Nook offers a 180-day Limited Warranty on the LilyPad from date of purchase with proof of purchase.